Welcome to Hendrick Fiat of Fayetteville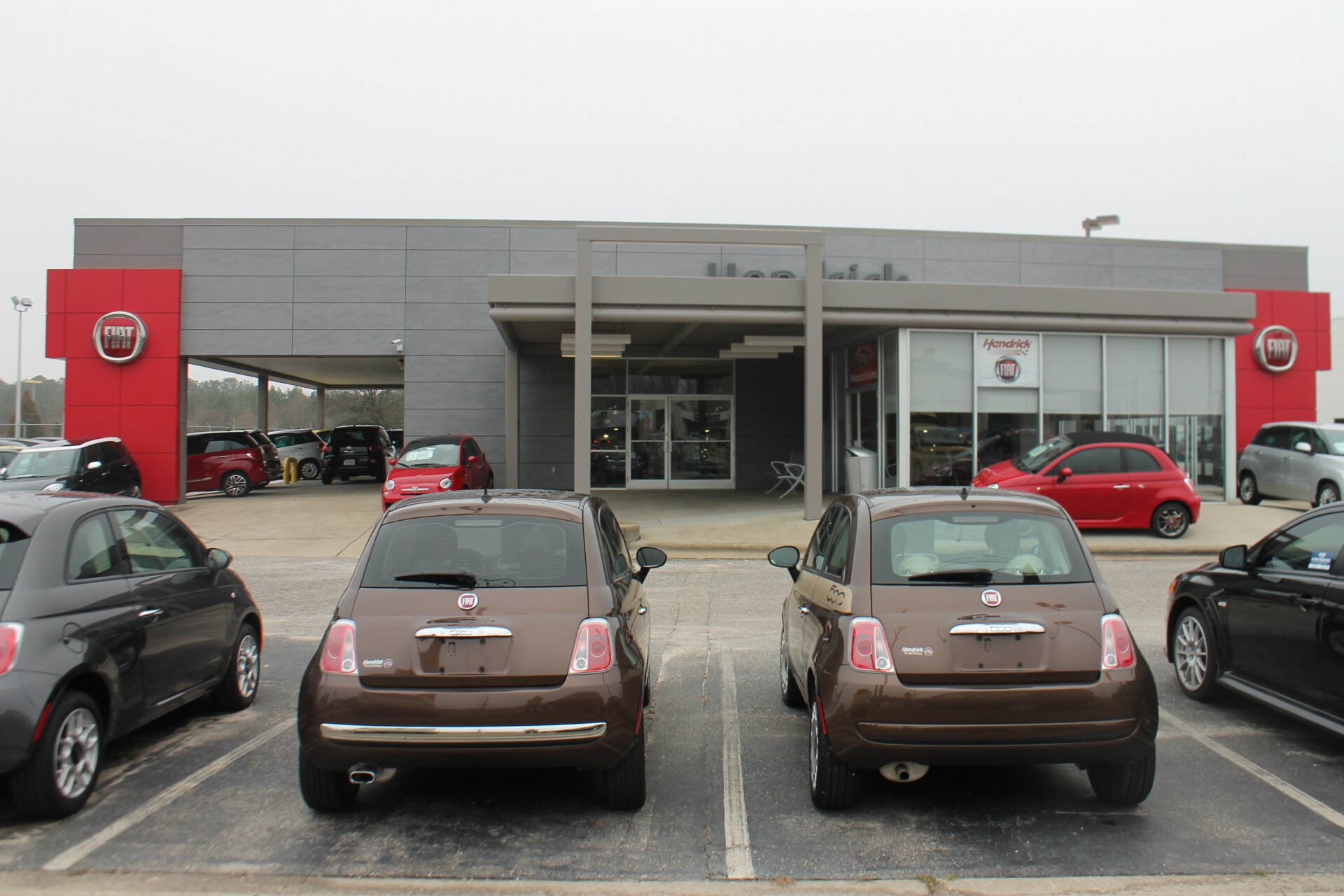 Thank you for choosing our Studio! 
            This Studio is apart of the Hendrick Family who strive everyday to give you the best quality service no matter your needs. Our staff will serve you with nothing less than the best and most exciting experience you could imagine. We currently serve customers in Pinehurst, Southern Pines, Aberdeen, Ft. Bragg, Pope Army Airfield, Sanford, Lumberton, Wilmington and other surrounding areas with our unbeatable prices and rates. We can do everything from financing to service here at our Fayetteville location with our dedicated, experienced, and Fiat certified staff. Our commitment to you does NOT end when you drive away - we are constantly improving and are here to take care of you for any of your needs. 
            We bring you our Fiat line up from the 500 Pop, to the incredible high performance Abarth, or our Fiat Lounge and now the Crossover the new 2016 500X. They come in a range of styles and features to suit your preferences. Have you have recently fell in love with one of these unique and internationally admired cars but don't know much about them? Don't worry! Our experienced and knowledgeable staff will guide you around - inside and out - and teach you about each of the Fiat's manual and technological features. Fiat is ever growing and ever changing their advancements and innovations and our team is here to guide you through the learning process. 
            If you're not here for our International Award Winning Fiats, we also have Certified and Hendrick Certified inventory of used vehicles in comparable size. Each of our vehicles go through a thorough inspection to give you confidence in us and ensure that you are buying a safe and reliable vehicle. We also share inventory with our other studios! Why travel to another studio when we can have what you want here? If you don't see what you're looking for down to the color - tell us! We have over 90 locations and can have them delivered straight to you. Chances are we can find what you are looking for!
Our Studio at a Glance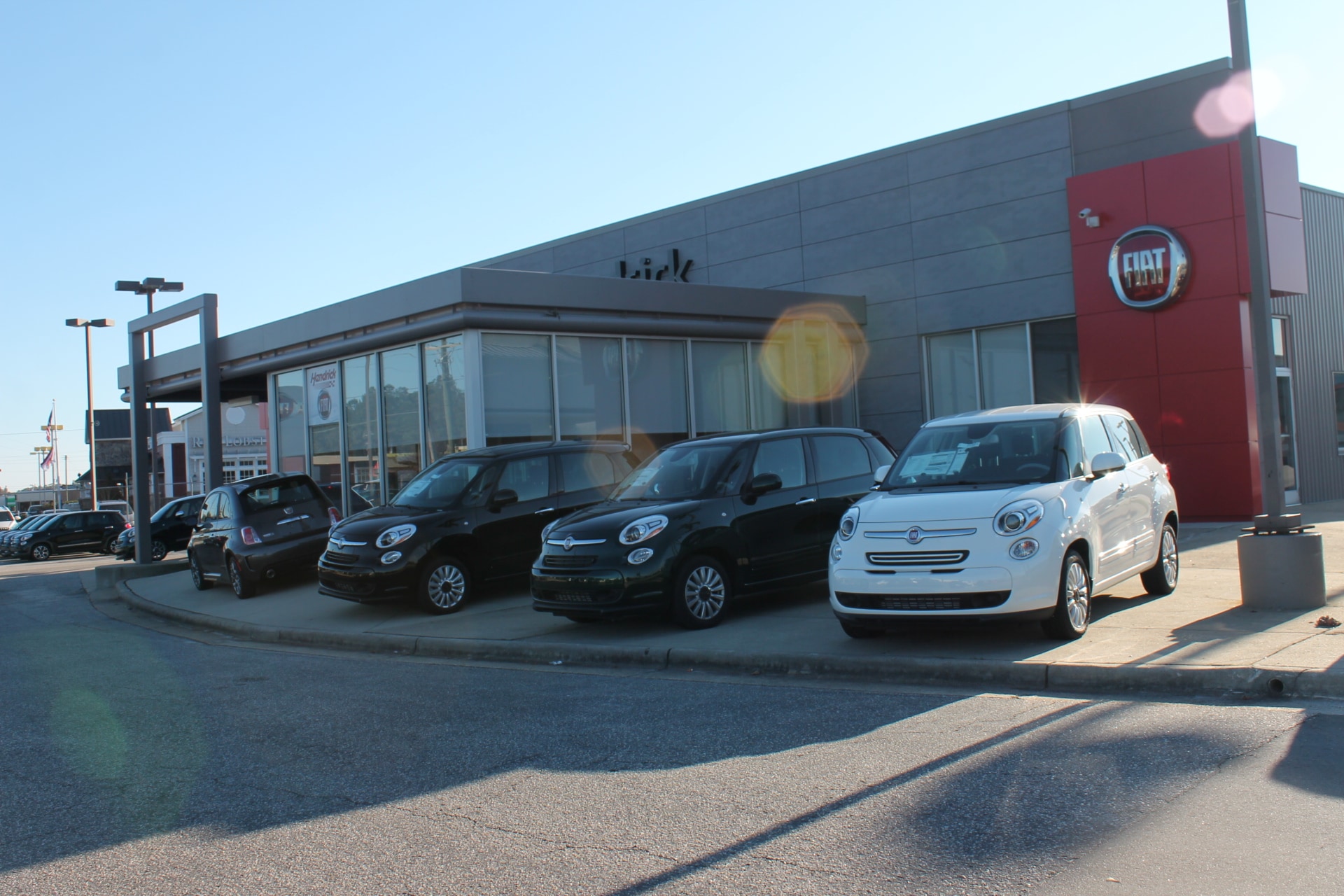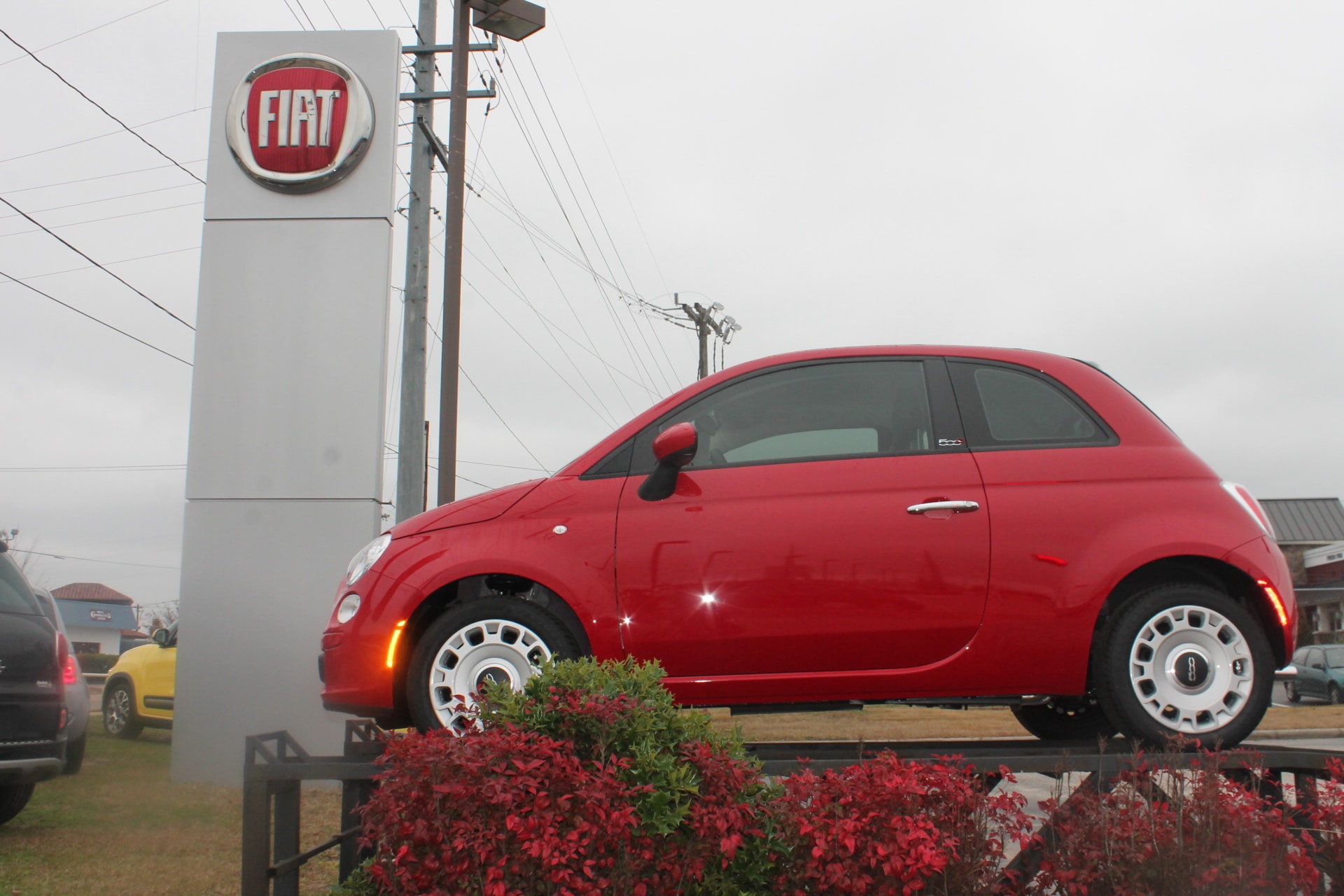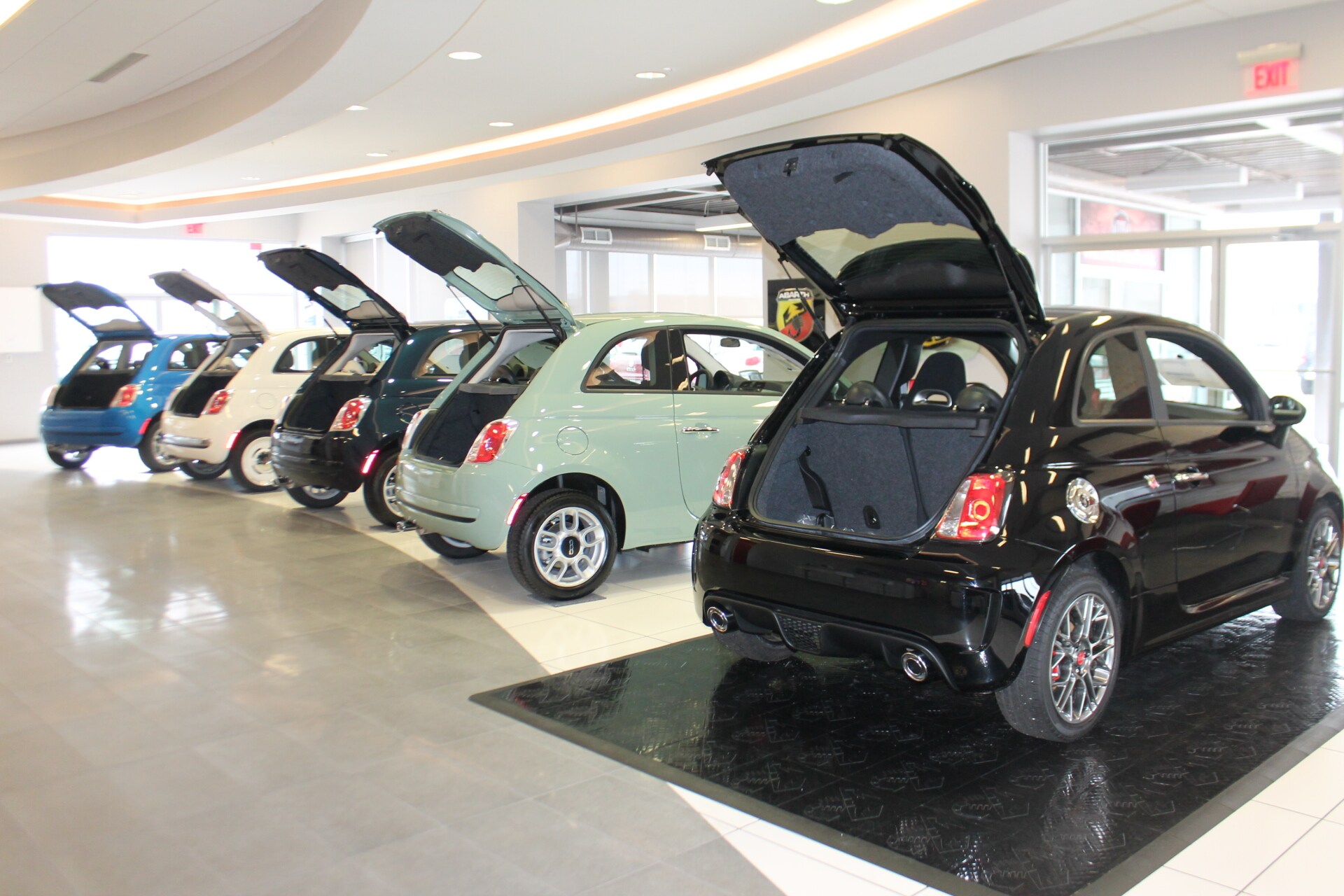 A sunny day at our studio!                                On the Ramp these days                                Raise the Hatches!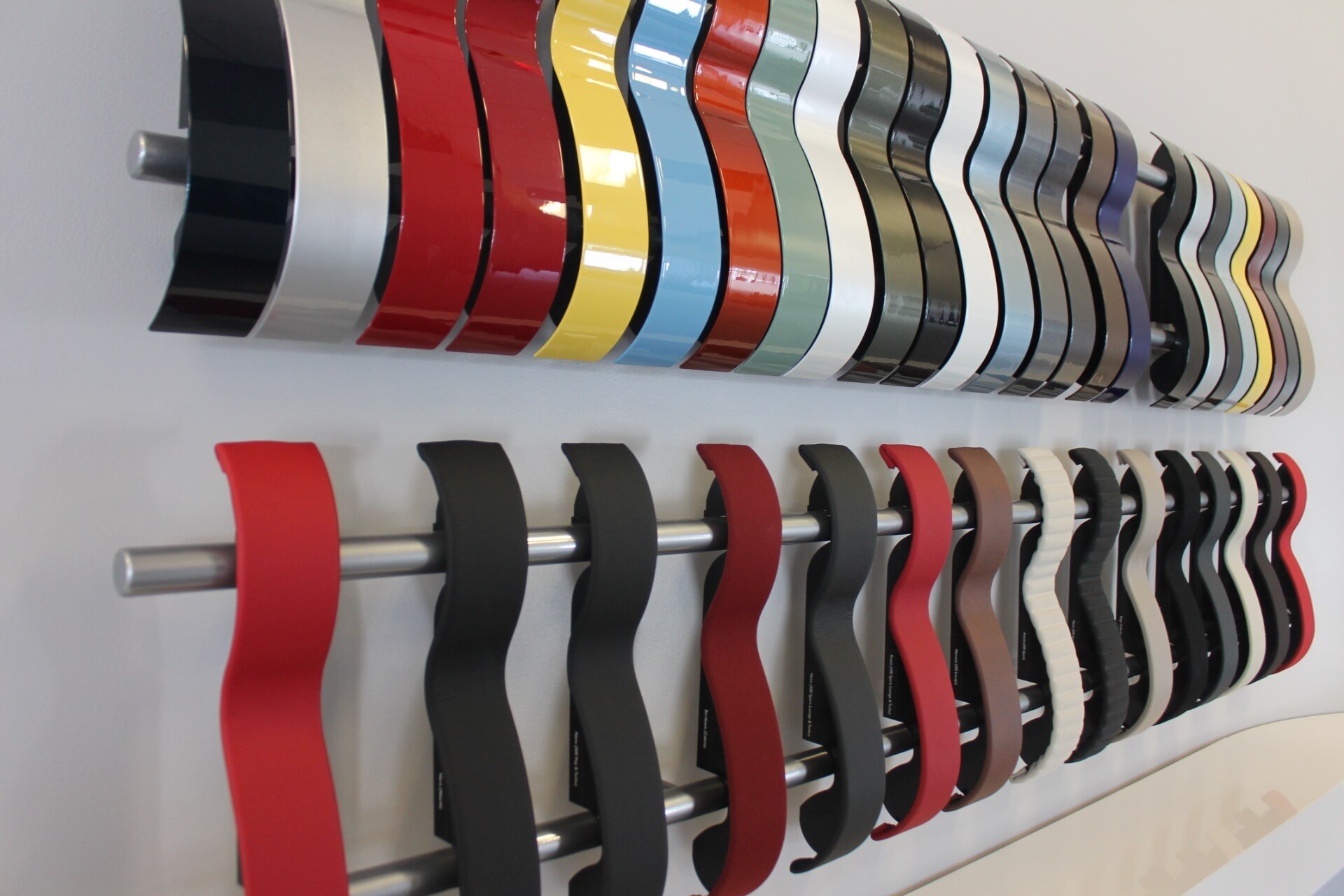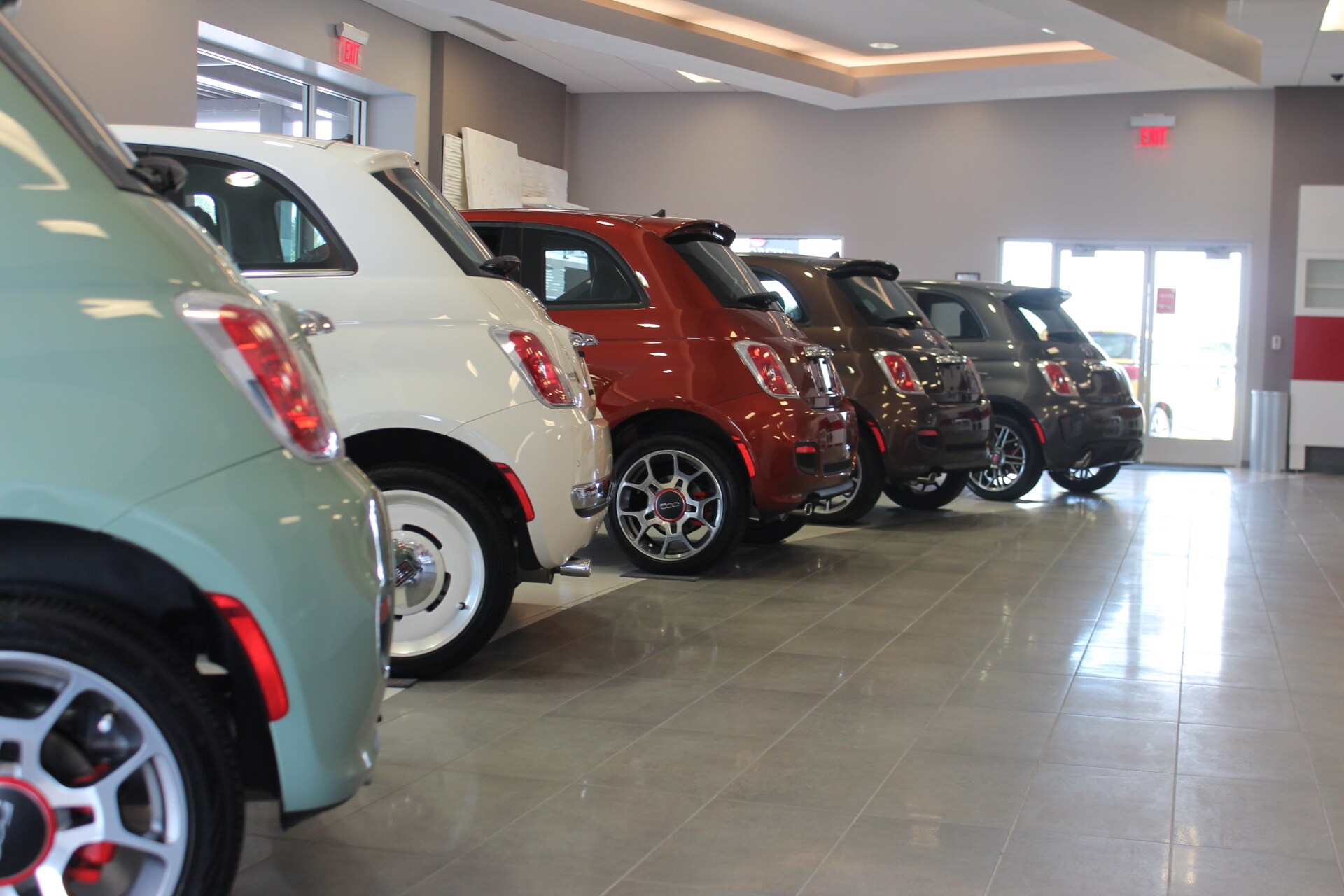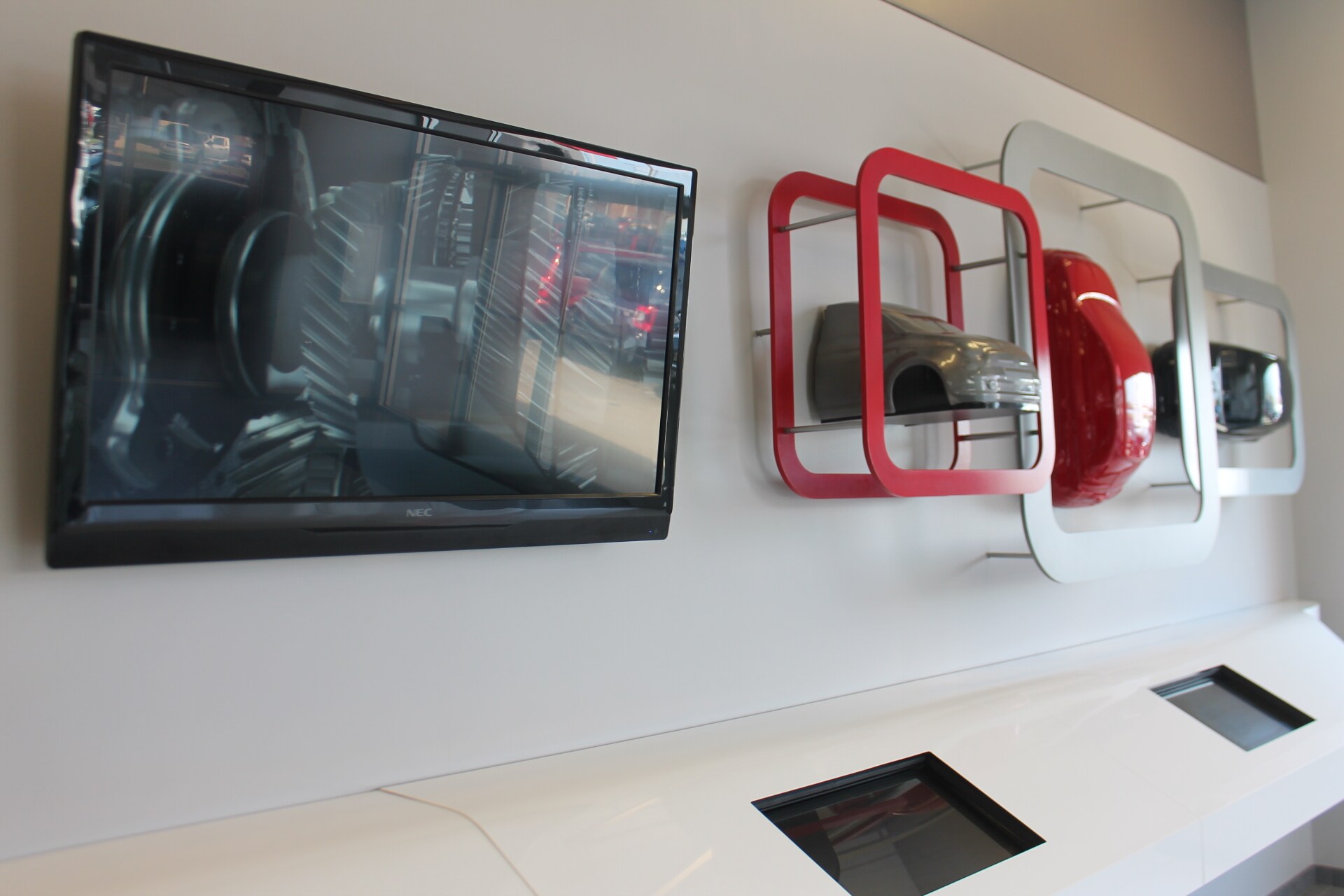 Our Different Color Selections                        Our Ever-Changing Showroom                            The Learning Centre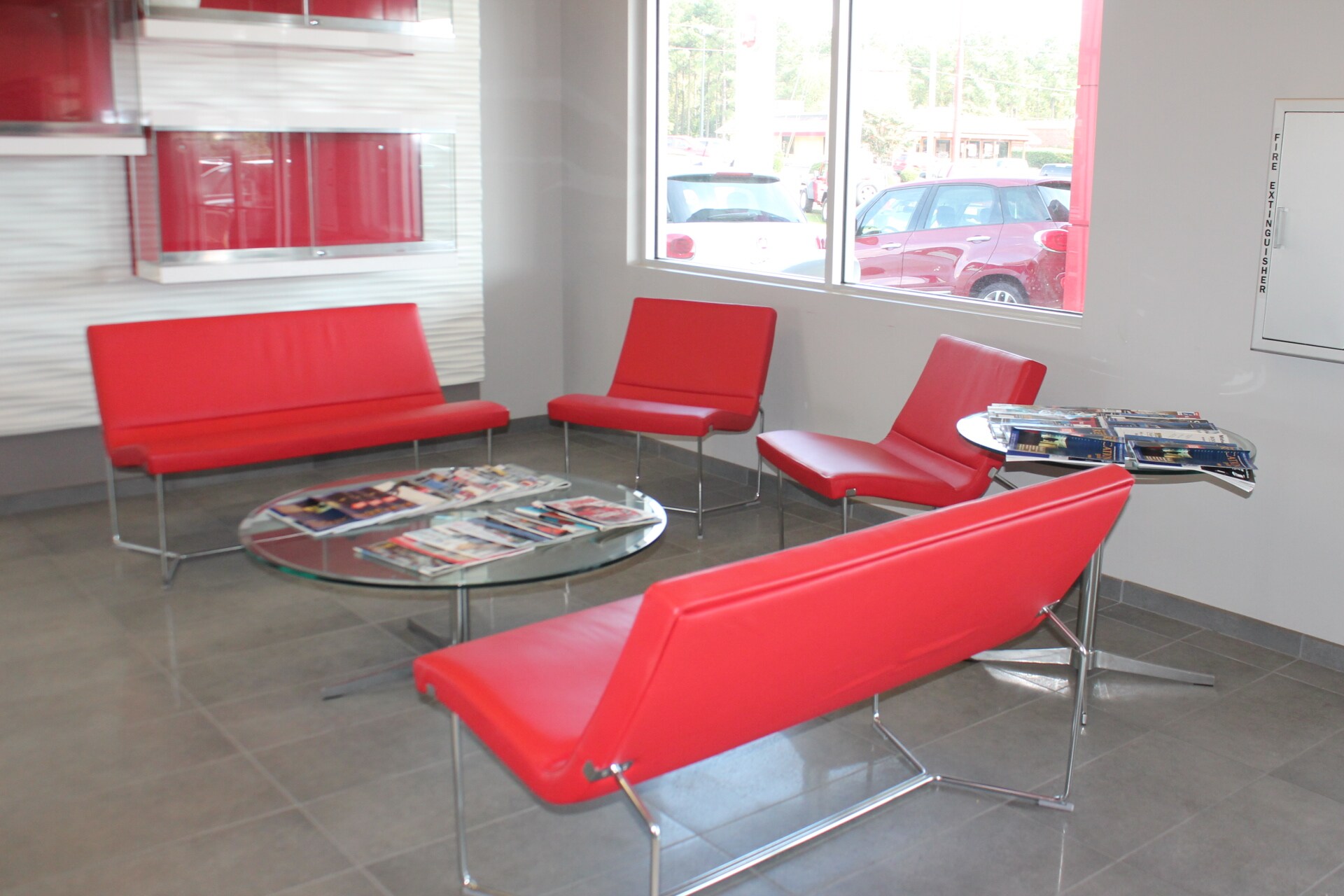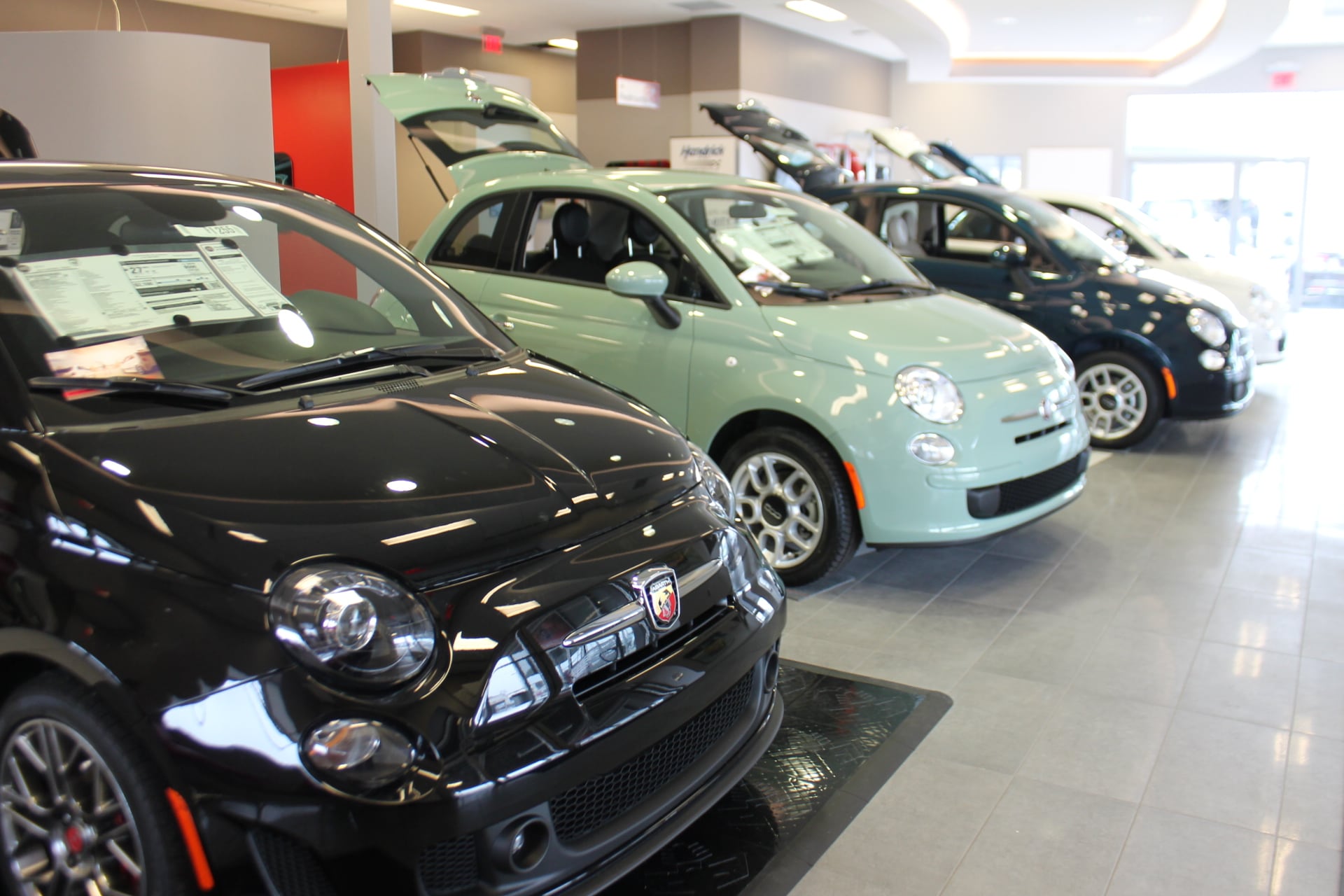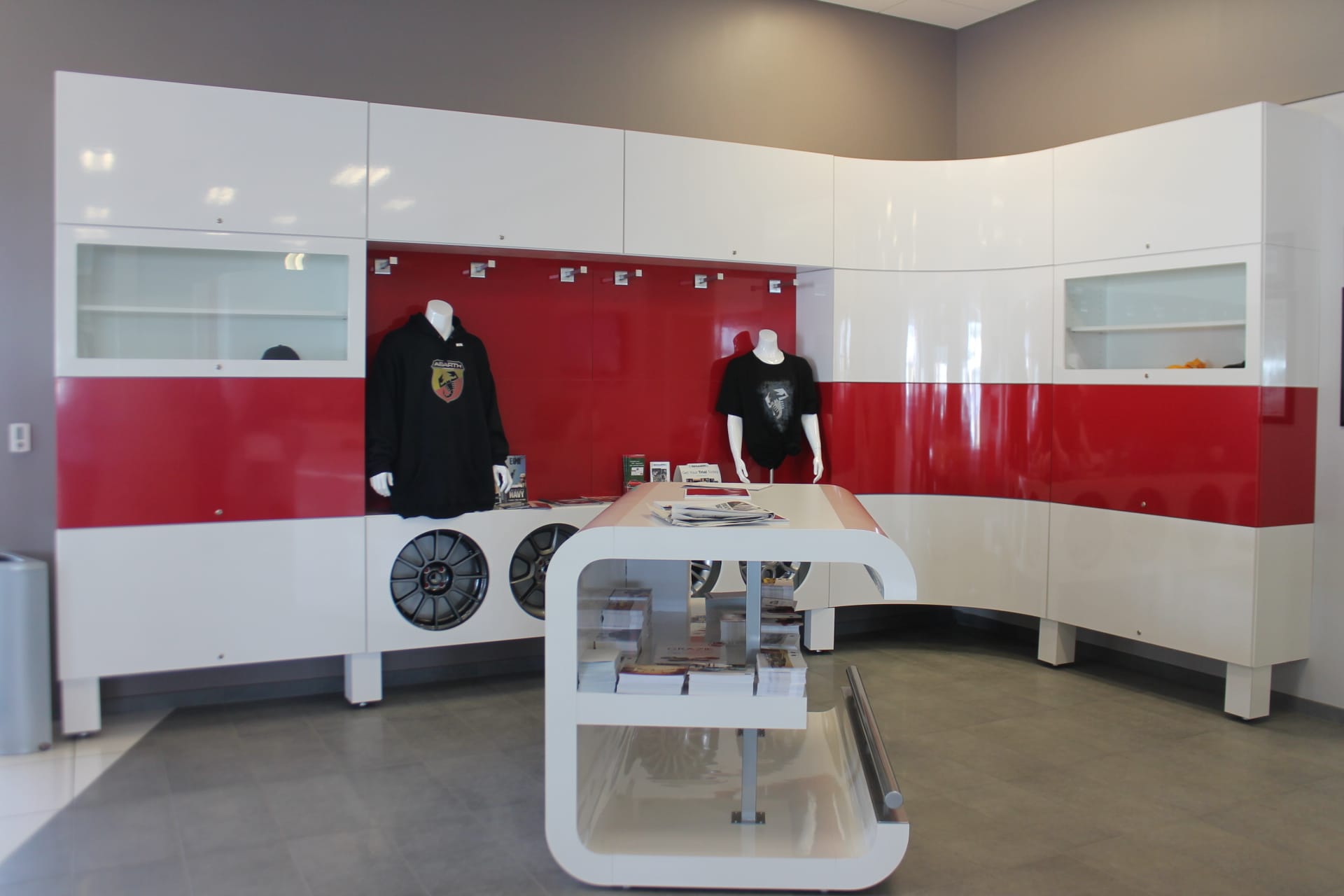 The Lounge                                            More in the Showroom                                Our Accessories Shoppe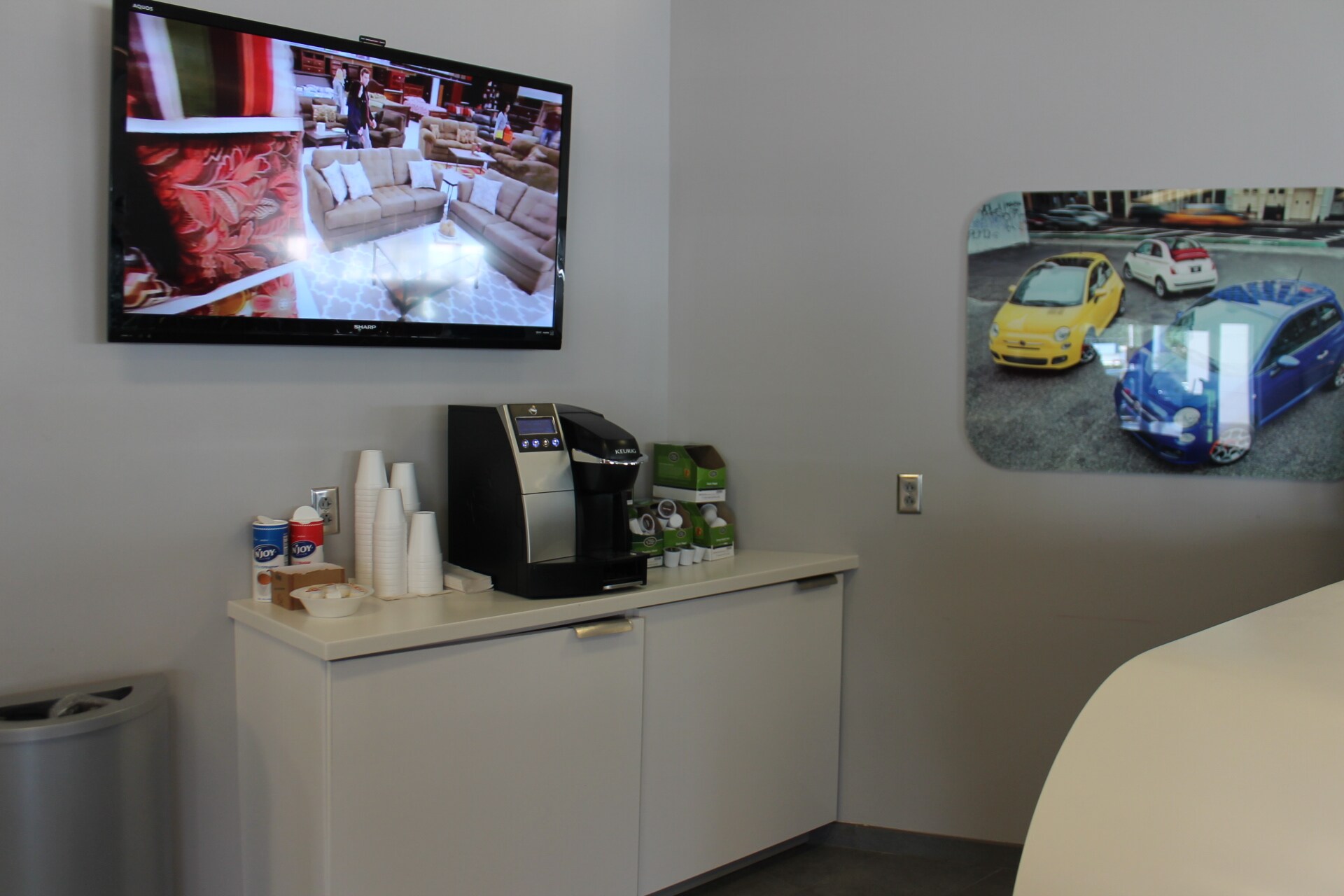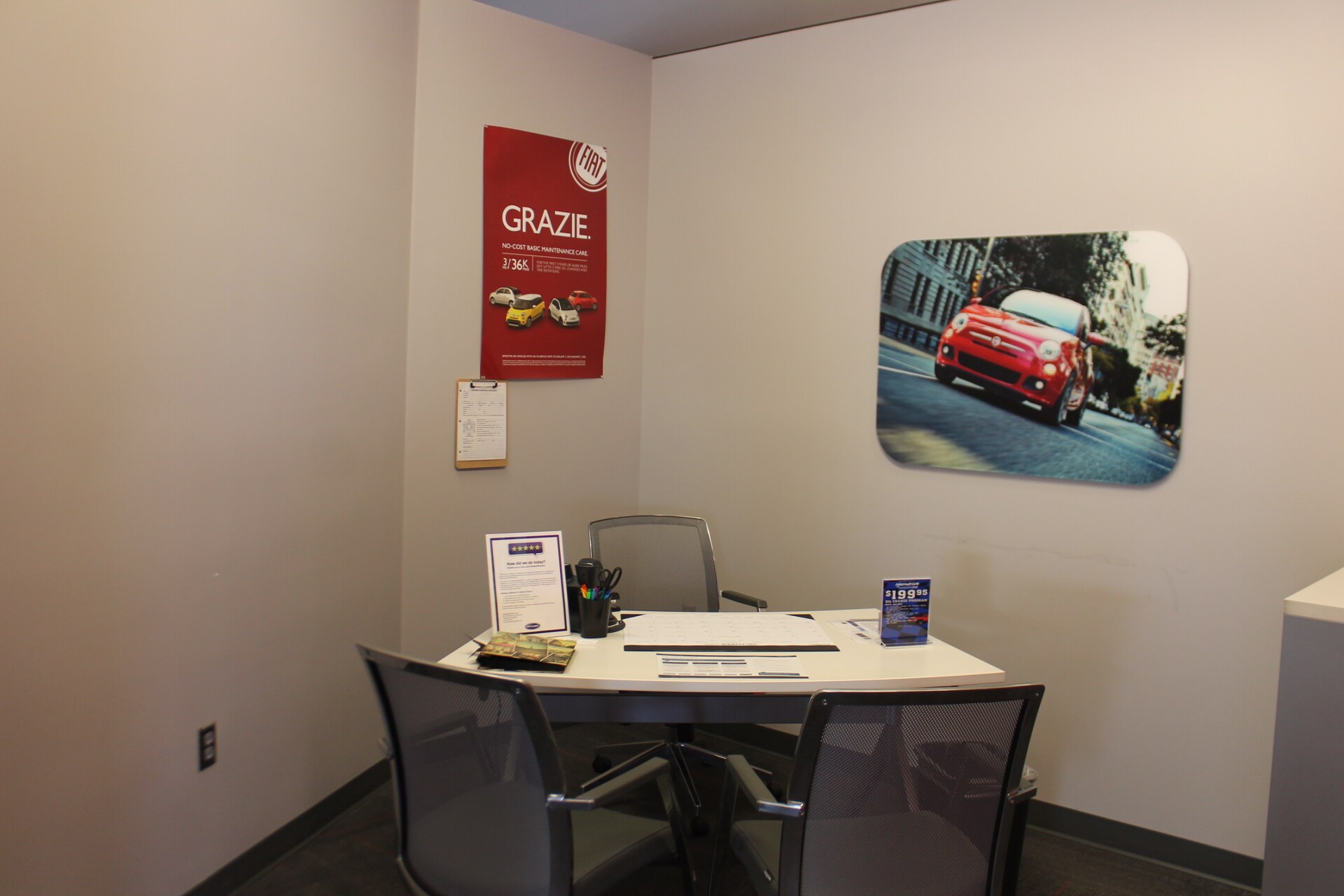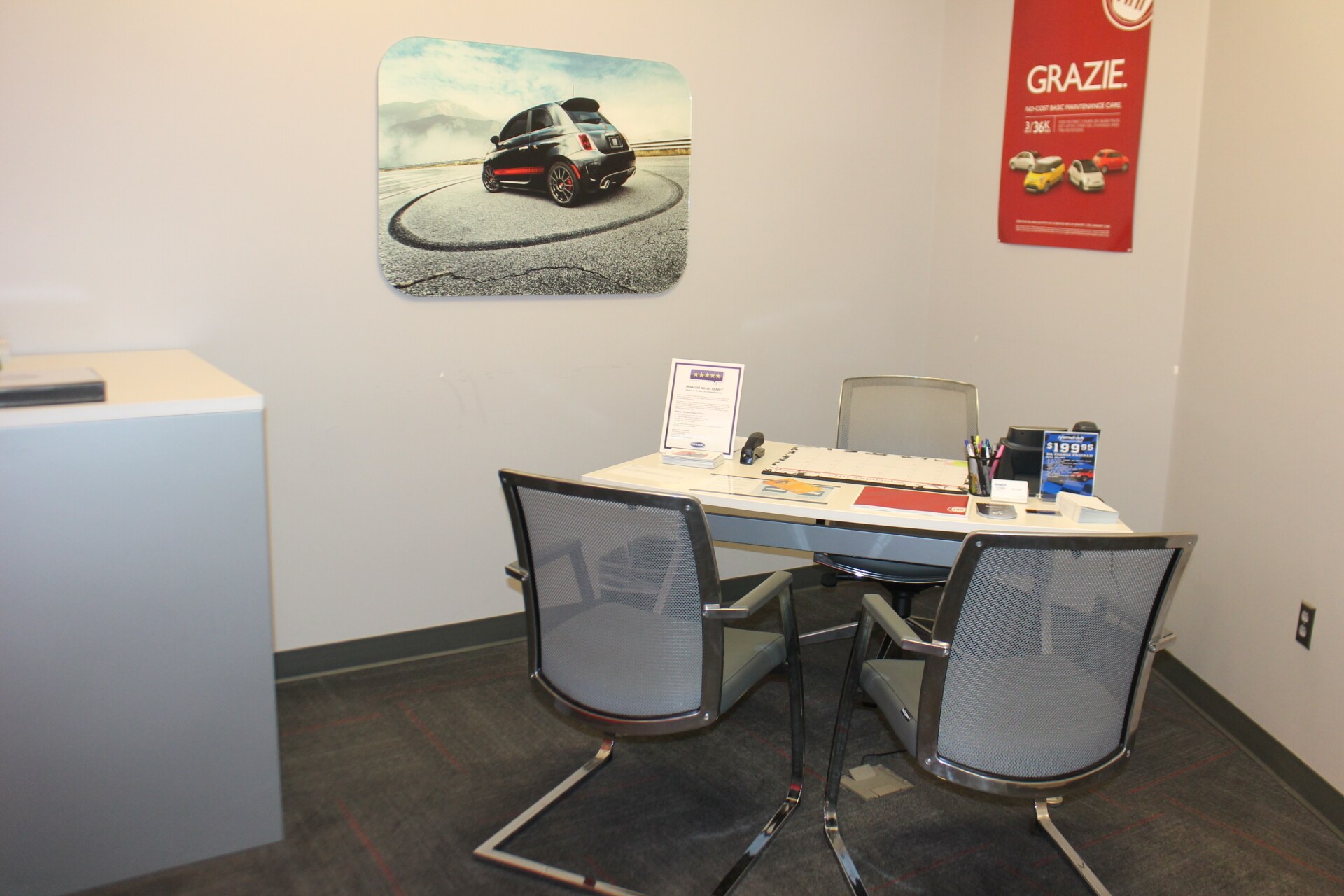 Our Mini Cafe                                            Cozy Little Office                                          This is where the fun begins!
Our Location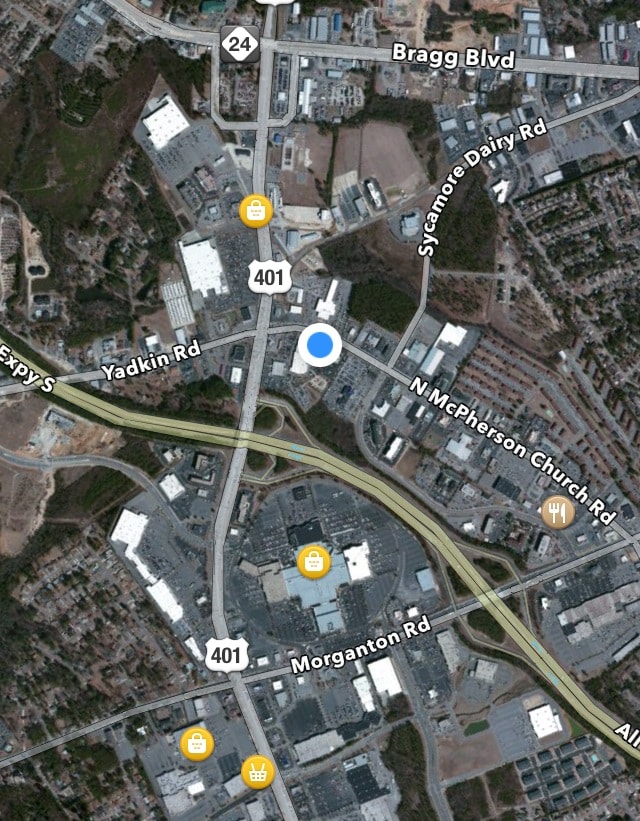 Here's what some of our Customers have to say!